At Rebound O&P, we provide comprehensive orthotic and prosthetic care and services. Located west of the Twin Cities, we have four locations with in-house fabrication where we can provide you with convenient and compassionate care. We provide a wide selection of orthoses and prostheses and specialize in upper and lower limb prostheses, custom orthotic bracing, spinal orthoses and cranial molding helmets. Check out a full list of services we provide below or contact our team if you have questions or would like to schedule a consultation.
---
Rebound Orthotics and Prosthetics has been providing personalized prosthetic care to amputees of all levels since 2004. We utilize the latest technologies in our fabrication process, including materials, components and techniques to fit each device to the patient's needs and goals in life.
What Is a Prosthetist?
A specialized practitioner who fabricates and fits artificial limbs and similar devices prescribed by a physician. Prosthetists fit a wide variety of artificial limbs including complete arms and legs. A prosthetist is a key person in the healthcare industry as they help determine which type of prosthesis would best suit the patient based on their goals and current situation. Prosthetists are an integral part of post-amputation rehabilitation, from the start of post-op through the life of the patient, helping achieve all their prosthetic goals. A certified prosthetist is one who has successfully completed the examination of the American Orthotic and Prosthetic Association.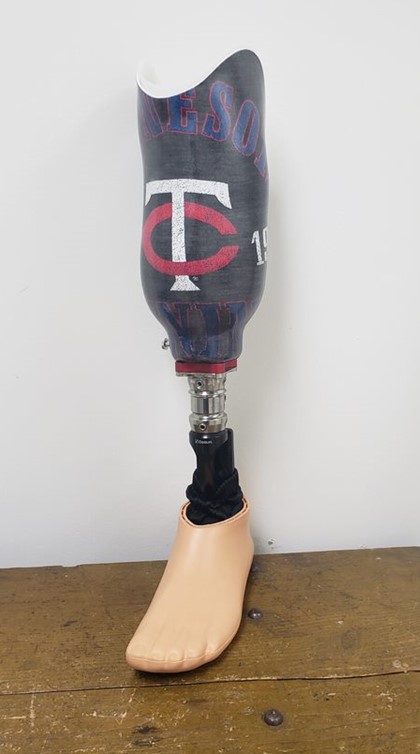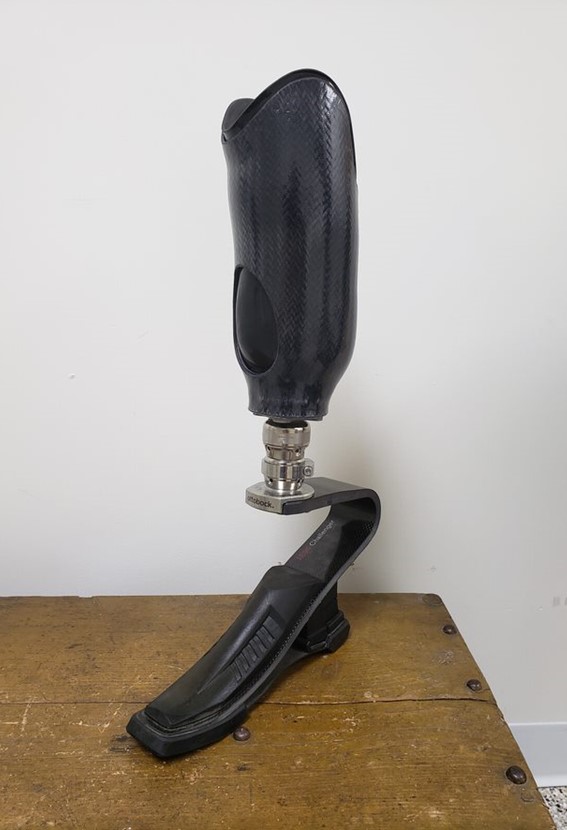 Prosthetic Devices We Provide
Upper Extremity
Self-Suspending
Harness Suspension
Body Powered
Externally Powered
Myoelectric
Passive, Cosmetic and Functional Devices
---
Since 2004, we have been committed to providing each of our patients with the right orthotic device to help them get back to doing what they love. We provide both ready-to-wear solutions and custom orthotic bracing options to ensure you find the right device for your unique needs. Take a look at some of the orthotic devices we offer below or contact us if you need help with something unlisted.
What Is An Orthotist?
A specialized practitioner that provides specific braces or "orthoses" to patients. Orthotists not only fit the braces but also help determine which brace is most appropriate. In some cases, orthotists fabricate the braces personally to ensure proper fit and function. Orthoses can be custom-made or prefabricated, depending on the condition. Orthotists encounter patients with many different pathologies, from congenital deformities to acquired deformities, from short-term to lifelong devices. Orthotists are an important part of the healthcare team, providing positive life-changing devices. A certified orthotist is one who has successfully completed the examination of the American Orthotic and Prosthetic Association.
Orthotic Braces We Provide
Pediatrics
Upper Extremity Fracture Orthosis
Supination/Pronation Control Orthosis
Pavlik Harnesses
Ankle Foot Orthosis (AFO)
Knee Ankle Foot Orthosis (KAFO)
Supra Malleolar Orthoses (SMO)
Custom Shoes
Foot Orthoses
Adolescent/Adult/Geriatric/Bariatric
Upper Extremity Fracture Orthosis
Spinal Braces
Post- and Pre-Operative Shoulder, Elbow, Hip and Knee Braces
Knee Braces — Ligament, Patellar Tracking, Osteo Arthritis
BioniCare® — Hyaline Cartilage Stimulator for Osteo and Rheumatoid Arthritis for Knees and Hands
Ankle Foot Orthosis (AFO)
Knee Ankle Foot Orthosis (KAFO)
Ankle Supports
Supra Malleolar Orthoses (SMO)
Foot Orthoses
Diabetic Shoes
Custom Shoes
---
Where to Go Next?
If you are ready to get started or would like to speak with our team, schedule an appointment or give us a call at a location near you. We're here to help you find the right fit for optimal form and function to help you achieve your goals with your new prosthetic or orthotic device.